An initial assessment will be carried out at your first appointment (GDPR Compliant).
This will take into account COVID 19 screening questions, your medical & drug history and a foot examination; skin, nails and circulation with any advice or treatment to follow.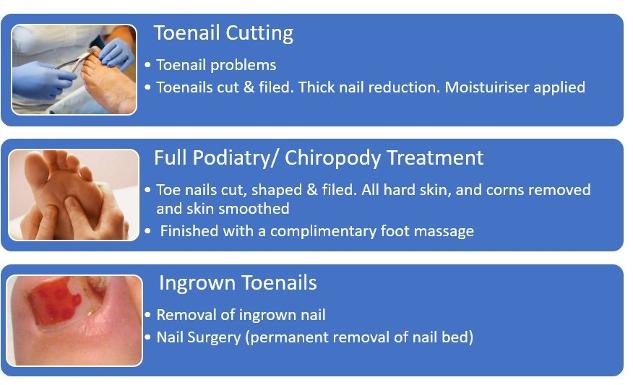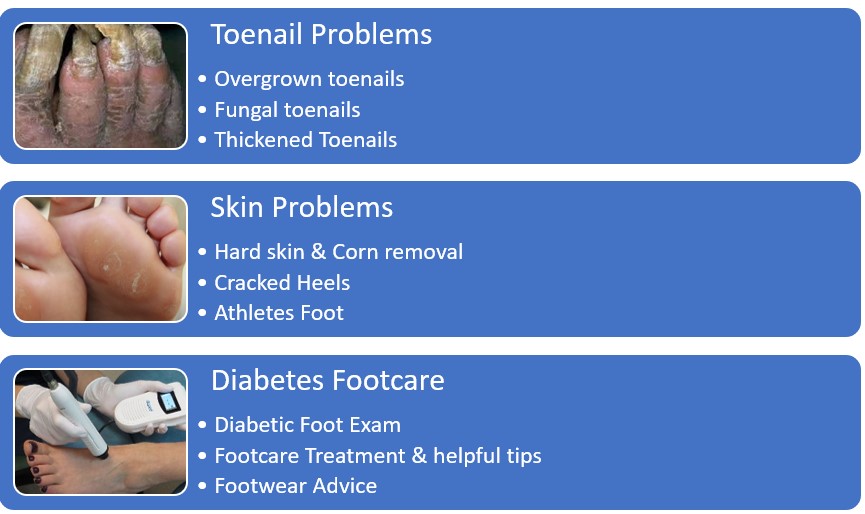 Other Services;
Appropriate Communication with your GP if necessary
Gift Vouchers Available
Reflexology Coming soon!
Call or Text

-

07922 928503